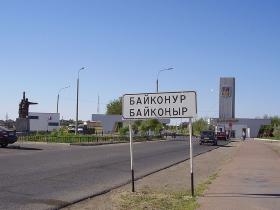 Scientific instrument RELEC is prepared to be moved to Baikonur launch site as part of the satellite MKA-FKI (PN2) for spacecraft processing. Intended date of its launch is June 19, 2014.
It is to be recalled that previously RELEC as part of the MKA-FKI (PN2) has passed preflight tests in Lavochkin Scintific and Production Association, which were finished on April 30. According to the Government action the results of the final tests are succesfull.
Scientific instrument RELEC (Relativistic ELECtrons) is a complex of instruments developed by the SINP scientists in order to study high-eltitude electric discharges, atmospheric transient phenomena (sprites, blue jets, elves, etc.) and relativistic electron precipitation from the Earth's radiation belts, and to analyze these phenomena as a whole.
The studies by means of RELEC instrument are important not only from scientific point, but also from applied one: precipitating electons are of particular danger, first of all, for the spacecrafts.
A small spacecraft for fundamental space research (Russian abbreviation is MKA-FKI) is planned to be launched to the orbit simultaneously with a meteorological spacecraft Meteor-M.